MMA Star Pearl Gonzalez Getting Boob Tattoo Removed
MMA Star Pearl Gonzalez
Bye, Bye, Boob Tattoo!!!
... Starts Laser Treatment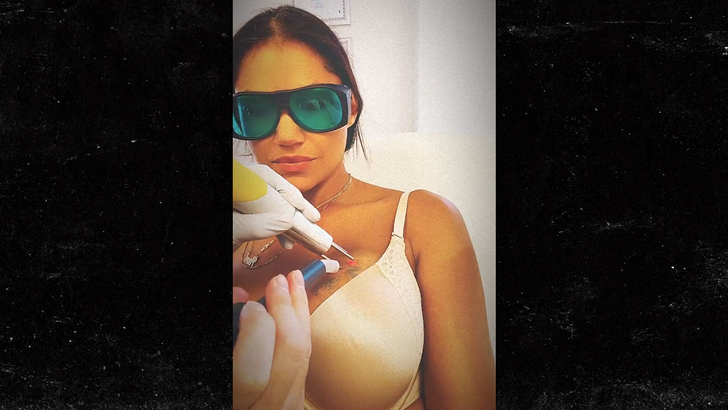 Twitter / @PearlGonzalez
Ex-UFC fighter Pearl Gonzalez is switching up her look ... 'cause she's decided to get her boob tattoo removed.
The Chi-Town Princess revealed the big change on Tuesday ... saying it will be a long and painful process, but she's in it for the long haul.
Pearl -- who has several tattoos -- has had some ink of clouds with a moon on her right breast for years ... but says after 11 sessions, it will be gone for good.
Gonzalez -- who also competed in Bare Knuckle FC and Invicta FC -- posted video of the process ... wearing a white bra as a removal specialist takes a laser to the area.
When asked if getting the tat or the removal hurt more, Pearl said it's a lot more painful to get it removed -- OUCH!!!
Gonzalez previously made headlines before UFC 210 in 2017 ... when the New York State Athletic Commission launched a review into her breast implants.
There was concern over whether she would be able to fight ... but ultimately, Gonzalez was cleared.
No word on what her next move will be tat-wise, but she still has the rest of her collection!!