Ricky Williams Says He Could Have Been MLB All-Star
Ricky Williams
I Could've Been An MLB All-Star
... But There Was One Issue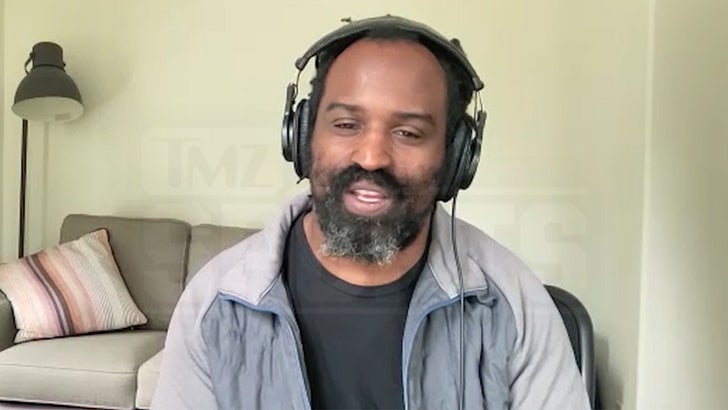 TMZSports.com
Ricky Williams was one of the best running backs of his era ... but he says he had the potential to dominate in a completely different sport -- the former Miami Dolphins standout tells TMZ Sports he could have been an All-Star if he pursued a career on the baseball diamond!!
Before he made his way to the NFL gridiron, Ricky -- whose legal name is now Errick Miron -- played several seasons with the Philadelphia Phillies' farm system while juggling his time with the Texas Longhorns football team.
Ricky -- an 8th-round pick to the Phils in the '95 MLB Amateur Draft -- was an outfielder for the organization's rookie league and Single-A teams for four years ... and footage of one of his early games actually exists!!
So when we caught up with Ricky last week, we asked if he's ever wondered how things would've panned out had he switched his focus to baseball ... and he believes he had the skills to hang with the big leaguers.
"I wouldn't say I was great, I had a lot of potential," Ricky told us. "I love to get better at things. If I would have devoted my full time to baseball, I would have been an All-Star baseball player."
So, what led him to football instead of baseball?? A pretty understandable reason.
"It's a fantasy, but the reality is I'm kind of the person where 162 games -- that's too much for me.
"Football is intense, but you got a nice offseason. That's more my speed."
Safe to say it all worked out -- Ricky won the Heisman Trophy in 1998 ... and went on to rush for more than 10,000 yards in his career.
Ricky -- who is a marijuana advocate and has his own "Highsman" lifestyle brand -- also told us his dream NFL legend blunt rotation ... and discussed the current state of running backs in the league.