Las Vegas MGM Casinos Still Reeling From Cyberattack Heading into Weekend
Las Vegas Cyberattack
MGM Resorts Still Reeling ...
As Weekend Warriors Arrive
All the MGM Resorts hotels are still feelin' the heat from a massive hacking ... a major nightmare as weekend visitors start to hit the Las Vegas Strip.
The cyberattack went down at the beginning of this week, blocking some guests from getting into their rooms ... and spiraled into casino issues with slot machines, downed phone lines and shutting down hotel check-ins.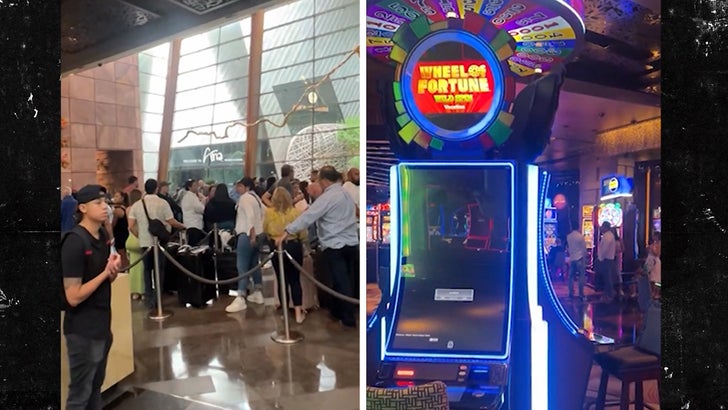 Newsflare
As bad as that was, at least it was mid-week -- a much less busy time in Vegas, but now as the weekend begins ... folks staying at MGM properties like the Aria can expect long check-in lines as the weekend warrior crowds arrive.
MGM has said it's identified a "cybersecurity issue" affecting the company's systems and is working with "leading external cybersecurity experts" to get the issue taken care of, but the issues persist.
Hacker groups like The Scattered Spider and ALPHV have claimed responsibility for the issues, but MGM has yet to confirm ... but experts say the problems the resorts are facing have all the markings of a cyberattack.
In the midst of the MGM chaos, Caesars Entertainment revealed it was hit with a similar attack not long before this one, which compromised player info. The company reportedly paid alleged hackers a $15 million ransom just days before MGM's issues started.
So, how bad is it in Sin City? Some visitors say they've gone back to their hotel room to find other people inside.
On the casino floor, slot machines that aren't broken down often aren't printing out tickets when players want to walk away. Instead, casino employees are paying them out by hand with cash!
Best of luck to those looking to win big at the slots this weekend, or just getting into your hotel room without finding a stranger in your bed. Unless you're into that.