Tamar Braxton Says Her Car Was Burglarized, Posts Video
Tamar Braxton
My Car Was Burglarized ...
Posts Video of Incident
Tamar Braxton says her car was broken into and ransacked -- and she's lamenting the fact she doesn't feel safe, even at home ... which is understandable considering the video.
The singer posted 4 clips on IG Monday, which show a handful of men going through a vehicle in a covered, seemingly subterranean garage ... rummaging around and removing various items as they appear to be staging a getaway in another car.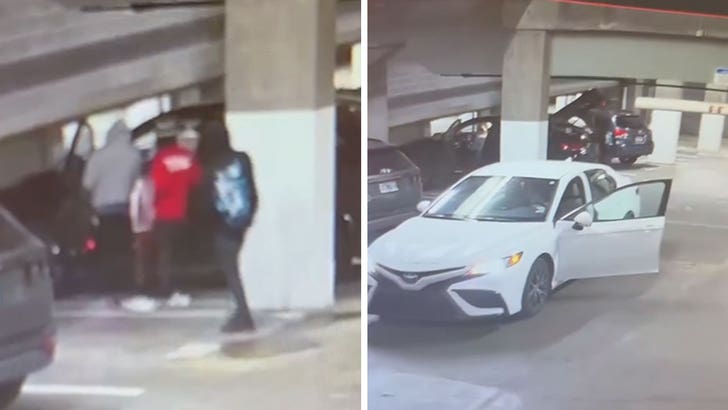 9/18/23
Instagram / @tamarbraxton
Tamar writes, "I got robbed. At home. I'm not safe anywhere. I don't know why I keep getting violated. I had a lot in my car cause I don't live anywhere cause I'm not safe anywhere or with anyone."
Waiting for your permission to load the Instagram Media.
It's unclear when exactly this took place, but if it was on Sunday ... that's shocking, because she was at Mercedes-Benz Stadium in Atlanta to sing the National Anthem ahead of the Packers-Falcons game. Tamar is known to have property in the ATL area, too.
The other notable thing about this is the fact that Tamar says she doesn't "live" anywhere anymore because of situations like this ... which has sparked concern online.
No word on whether a police report was filed, or what the status of this situation is. We've reached out to Tamar's team for further comment ... so far, no word back.