Ringo Starr Falls Onstage During New Mexico Concert
Ringo Starr
Falls Onstage During NM Concert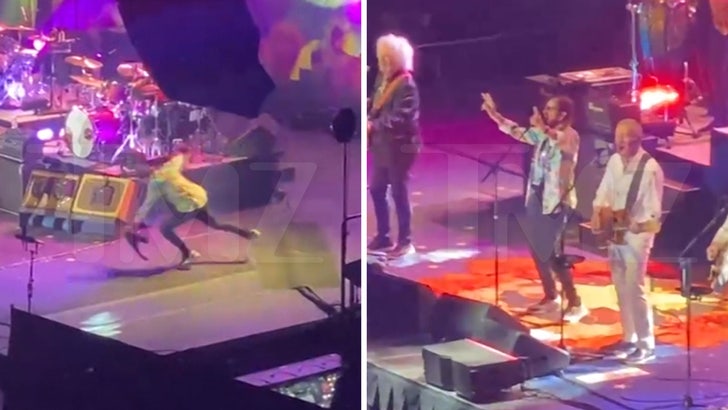 TMZ.com
Ringo Starr took a nasty spill during his concert in New Mexico ... but he got right back up and made light of the sitch -- while continuing the show.
Ringo and "His All-Starr Band" had been performing for two hours at Rio Rancho Events Center in Albuquerque Wednesday night when the ex-Beatles drummer ran into trouble -- literally.
While his band played the encore, "Give Peace A Chance," Ringo dashed back onto the stage after a mini break -- and he tripped, falling to the floor.
Check out this video, obtained by TMZ, Ringo trots up a small flight of stairs leading to the stage, where he then takes the tumble.
But, he jumps right up to his feet, rushes over to a microphone and starts singing the chorus with his group.
Moments later, Ringo cracks a joke about what happened, telling the packed crowd, "I fell over just to tell you that," meaning "Give Peace A Chance." He then exited the stage.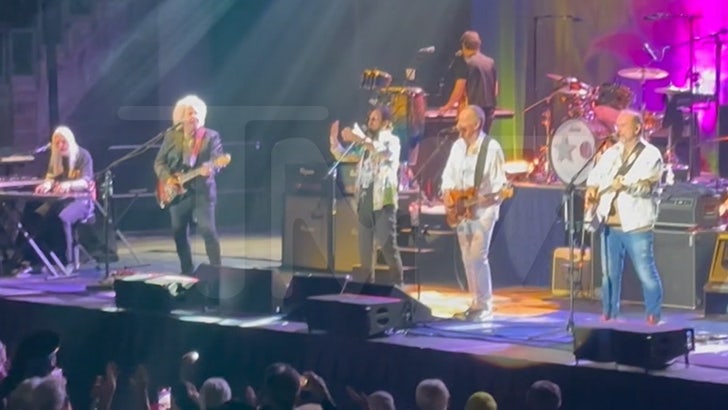 TMZ.com
Before the encore, Ringo cranked out a few famous oldies from his Beatles days, including "A Little Help From My Friends." And, the fans just loved it, proving Ringo hasn't lost his touch — or his step!!