Sen. Dianne Feinstein Posed For Photo Hours Before Her Death
Sen. Dianne Feinstein
Photo Taken Hours Before Death ...
While Hosting at D.C. Home
Dianne Feinstein entertained a close friend at her house -- and posed for photos with her -- in the hours preceding her sudden death.
The esteemed, longtime Senator from California posed for a photo Thursday afternoon with former California congresswoman Jane Harman ... who told CNN she was likely the last person to see Dianne.
Dianne was 90 years old and needed a wheelchair to get around the Capitol earlier this month, but she was standing and smiling in Thursday's photo ... so her death was clearly unexpected, at least judging from the last pic she snapped.
In fact, Dianne was working right up until her death ... in addition to hosting Harman at home, Dianne cast her final vote Thursday on the Senate floor.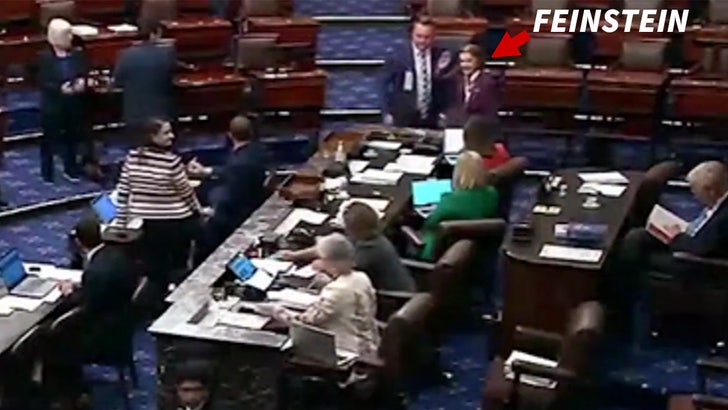 9/28/23
Dianne needed help getting onto the floor to vote ... raising her hand and voting 'aye' in favor of short-term funding for the government.
Tributes have been pouring in all day since news of her death broke, and there's now a vase with white roses occupying Dianne's longtime Senate seat.