Charlotte Sena's Alleged Kidnapper's Son Disavows Him, 'He Should Die'
Charlotte Sena
Alleged Kidnapper's Son Disavows Him ...
'He Should Die'
The man alleged to have kidnapped 9-year-old Charlotte Sena doesn't have many defenders in his corner -- including his own flesh and blood, who says the guy should die.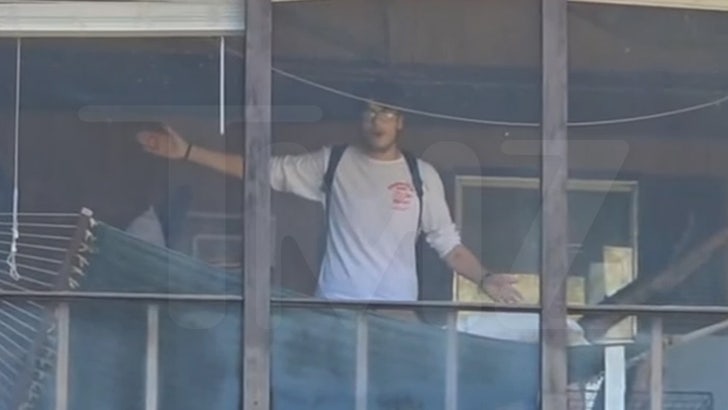 TMZ.com
Craig Ross Jr.'s adult son, Joshua, was at Ross' upstate NY home in Porter Corners Monday -- the same place investigators visited -- and actually talked on camera about how he feels about the entire case.
Shockingly, Joshua completely disavows his father, saying he and his sister want nothing to do with the guy -- and couldn't care less if he dropped dead tomorrow.
Joshua has, even more, to say beyond that ... watch the clip for yourself, it's pretty brutal.
One thing that's clear from his sentiments -- the relationship between Ross Jr. and his kids is strained, and they're distancing themselves from him by a mile and a half ... especially in light of what he's been accused of carrying out.
Remember, cops took Ross Jr. into custody overnight and charged him with first-degree kidnapping -- among other crimes -- in connection to Charlotte's days-long disappearance.
Charlotte vanished into thin air during a camping trip with her family -- this after she was last seen on a bike ride in Moreau Lake State Park. A massive search got underway when she never returned for dinner ... and fortunately, she was found safe and sound on Monday.
As it turns out ... cops say Ross Jr.'s own ransom note led to his capture -- with DNA leaving a direct trail to his location -- and the police ended up finding the girl in a kitchen cabinet within his remote camper in Milton, NY.
Ross Jr. is in a world of trouble now ... and it sounds like his family won't be backing him.