Grimes Sues Elon Musk Over Custody, He Won't Let Me See Our Son
Elon Musk
Grimes Sues to Establish Parental Right ...
He Won't Let Me See Our Son!!!
Elon Musk's baby mama, Grimes, is going to court over their kids ... this after she pleaded with the Tesla CEO to let her see one of their sons.
Grimes filed a "petition to establish parental relationship" last Friday. This comes days after Grimes tweeted, "... tell Elon to let me see my son or plz respond to my lawyer."
It appears Grimes is referring to their youngest son, Tau, who was born last year.
Grimes, who was never married to Musk, is clearly setting up a situation where a judge would establish custody rights, as well as child support. Unless there is a finding Grimes is an unfit parent, she would almost certainly have some custodial rights.
Judges in this situation typically award joint custody, although that does not necessarily mean 50/50. A judge could carve out a custody schedule in numerous, even lopsided ways.
As for Tau, Elon and Grimes never announced the birth of their son. Walter Isaacson, who just wrote the biography, "Elon Musk," revealed the child had been born and given the name Techno Mechanicus ... they call him Tau for short.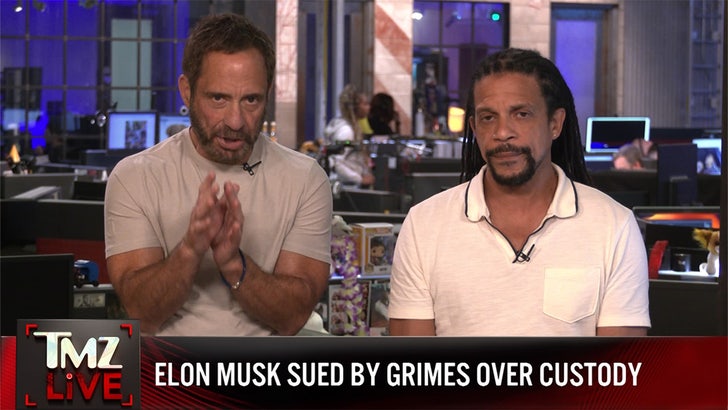 TMZ.com
Elon has yet to respond to Grimes' petition.