Maluma Swats Away Fan After Trying to Grab His Crotch
Maluma
Swats Away Fan ...
Who Tries Grabbing At His Crotch
Everybody wants a piece of Maluma these days -- but that doesn't mean he wants folks going for a handful of the goods ... evidenced here in this video.
Check out this clip of the Colombian singer that made the rounds this weekend -- it shows him walking through a lower-level crowd during his concert at the Mohegan Sun Arena in Montville, CT ... getting pretty close to adoring fans, and maybe even too close.
As you can see, as people reach out to touch him ... somebody appears to reach for his crotch -- and it looks like they might've even made contact, to Maluma's chagrin.
Right away, he pulls back and kinda swats their hands away ... and gives 'em a little tsk-tsk. Unclear if it's a man or woman who got handsy -- but in any case, Maluma wasn't having it.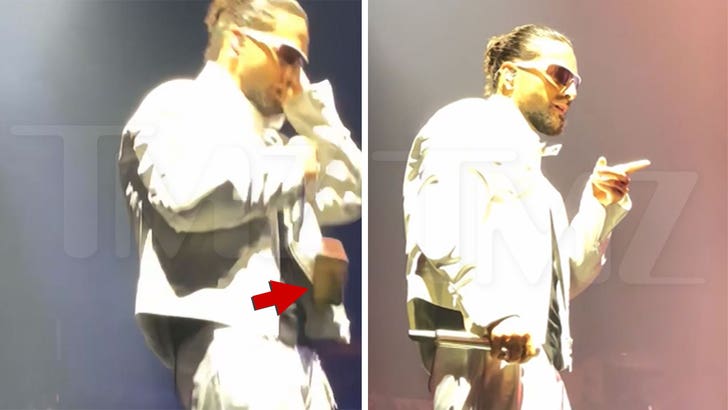 TMZ.com
This ain't the first time Maluma's had to deal with overzealous fans -- it wasn't that long ago that he had to scold an audience member during a gig ... who threw a phone at him.
He was graceful then ... and he's once again shown restraint here too. Good on him.