Sophie Turner Unfollows Nick Jonas' Wife Priyanka Chopra Amid Joe Jonas Divorce
Sophie Turner
Unfollows Priyanka Chopra
Ditches Nick Jonas' Wife Amid Divorce From Joe
The "Game of Thrones" star no longer follows Priyanka as of Friday, although it's unclear exactly when she gave Nick's wife the boot.
It also looks like Priyanka doesn't follow Sophie on IG, either -- but Sophie still has Joe and Nick on her list of follows ... as well as their brother, Kevin, and his wife, Danielle.
The sisterhood ran pretty deep between Sophie and Priyanka, BTW ... the former Bollywood actress was a bridesmaid and flower girl at Sophie and Joe's wedding in Las Vegas back in 2019 -- an honor that's not given to just anyone.
Priyanka even spoke highly about her connection to Sophie and Danielle ... saying over the years that they are her "family by proxy," since she grew up without a sister.
As we reported, Joe filed for divorce at the beginning of September ... and what followed was a tense battle over custody for weeks. Sophie even filed a lawsuit against Joe, claiming he was illegally refusing to let their kids go with her to England.
TMZ broke the story, the 2 found common ground earlier this week, striking a deal in their child custody case, showing signs that a final settlement was looming. On Wednesday, Joe filed to dismiss their divorce case in Miami and settle in private.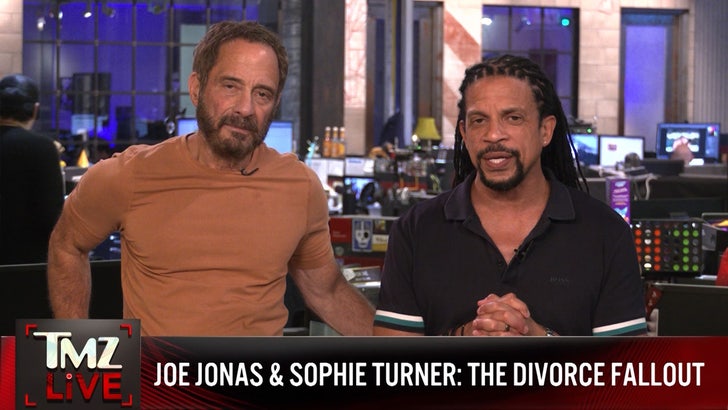 TMZ.com