Joe Jonas & Sophie Turner Strike Deal in Child Custody Case
Joe Jonas & Sophie Turner
Strike Deal in Child Custody Case
Joe Jonas and Sophie Turner have struck a deal in their divorce case -- and it sounds like they're both on the same page.
As we reported, Joe and Sophie were hashing out the terms of their divorce during 4 days of mediation last week.
There is a prenup, so it looks like assets were not a big issue. The bigger issue, of course, was child custody. Sophie wanted the kids to live with her in the UK, and Joe wanted them to stay with him in the U.S.
According to settlement docs, obtained by TMZ, "an amicable resolution on all issues between them is forthcoming." Translation -- they're super close to signing a settlement.
In the meantime, they have agreed to a temporary child custody agreement. Under the terms, the 2 kids -- ages 1 and 3 -- will be with Sophie from October 9 through October 21. During that time, she's allowed to travel with them to the UK.
On October 21, Sophie must return with the kids to the U.S., where Joe will then take them through November 2.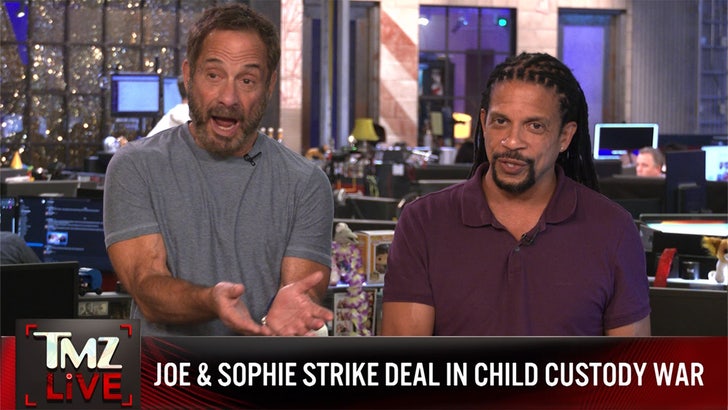 TMZ.com
The kids will then go back to Sophie until November 22. Joe gets them on that day and will presumably spend Thanksgiving with them.
The kids go back to mom on December 16, where they will stay until January 7. So she gets them for XMAS and New Year's.
Sounds like a final settlement is looming.