Britney Spears Fans Think 'Everytime' Music Video Honors Justin Timberlake Baby
Britney Spears
'Everytime' Fan Theory ...
Justin Timberlake Baby Honored???
Britney Spears fans are digging for clues after TMZ broke the story revealing she and Justin Timberlake were pregnant and decided to get an abortion ... believing one of Britney's most famous music videos is a tribute to the baby.
Britney sleuths are training their eyes on her "Everytime" music video and diving into the potential meanings behind the song's lyrics.
As we first reported, Britney claims in her new memoir "The Woman In Me" that Justin got her pregnant when they were dating from 1999 to 2002 and they had some heart-wrenching discussions where they agreed she would get an abortion.
Now fans are honing in on the "Everytime" music video where Britney sings the chorus while a woman gives birth in the background ... and there's a few close-up shots of a woman and her baby ... with fans thinking it's a subtle nod to the baby she could have had with Justin.
There's also the song's chorus ... "And every time I see you in my dreams I see your face, you're haunting me. I guess I need you, baby."
"Everytime" came out in 2003, a year after Justin dropped his massive hit "Cry Me a River" in 2002 ... which he says he wrote as a result of a nasty argument with Britney.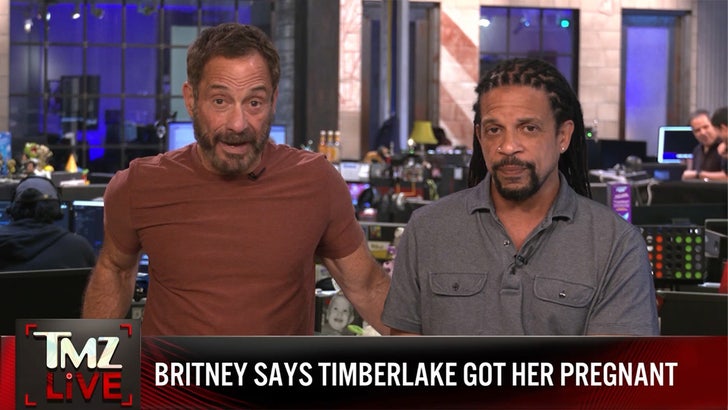 TMZ.com
Other lyrics catching fans' attention include ... "I make-believe that you are here. It's the only way I see clear. What have I done?" The next line is, "You seem to move on easy," and fans think she's referencing Justin's response to the alleged abortion.
For his part, Justin hasn't said anything about Britney's claims.
We discussed Britney's book on latest episode of The TMZ Podcast, available on all podcast platforms.