Mauricio Umansky & 'DWTS' Partner Emma Slater Speak Out About Hand-Holding Photo
Mauricio Umansky
Speaks Out With 'DWTS' Partner Emma Slater
... Hand-Holding Doesn't Mean We're Dating!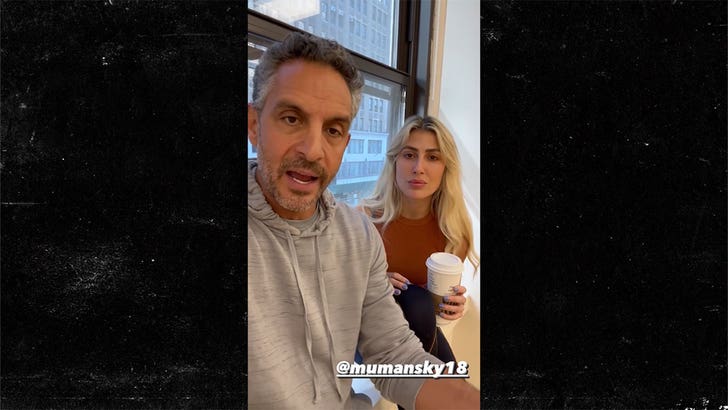 Instagram / @theemmaslater
Mauricio Umansky and his "Dancing with the Stars" dance partner Emma Slater are lookin' to clear the air about the pic of them holding hands ... claiming folks are blowing it out way of proportion.
The 2 talked about the viral photo on social media Thursday, taking a break from dance rehearsals to comment ... saying they grabbed some sushi after rehearsal -- following an "emotional week" -- and they were chatting outside after when he grabbed Emma's hand.
He says from there, they headed to the car -- as we reported, their hands were still locked -- but that's about it.
Emma even joked about how some think the brief interaction means they're full-on dating.
Remember, sources with direct knowledge told us much of what MU and ES are tellin' their followers ... but it was a story Kyle Richards certainly wasn't buying.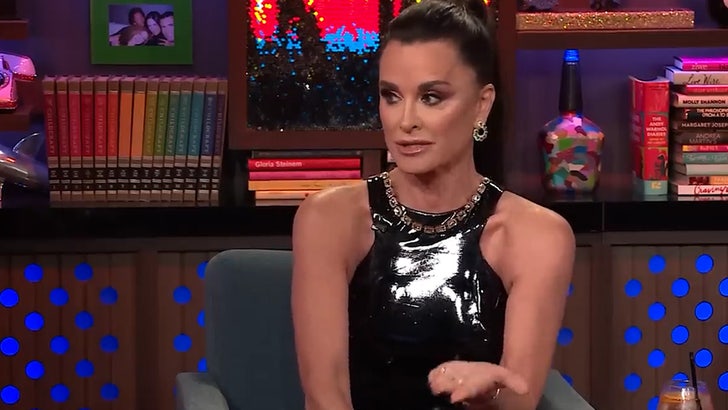 10/25/23
Bravo
We were told the pictures of Mauricio and Emma were really disrespectful to the 'Real Housewives' star ... and she gave her reasons for not believing their backstory on Wednesday's "Watch What Happens Live."
We covered the drama on the latest episode of The TMZ Podcast, available on all podcast platforms.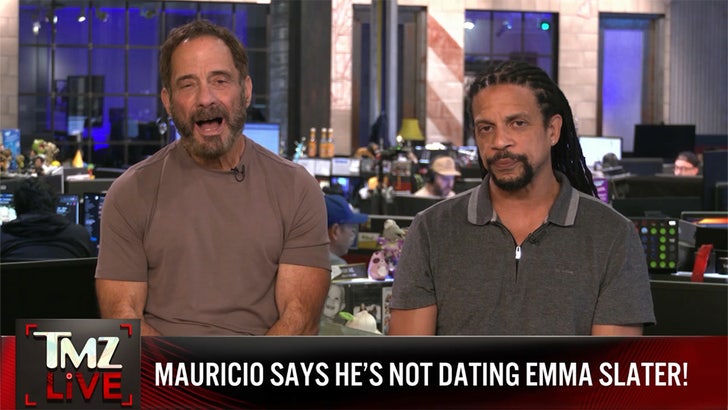 TMZ.com