Madonna, Lindsay & Jessica Musical Threesome?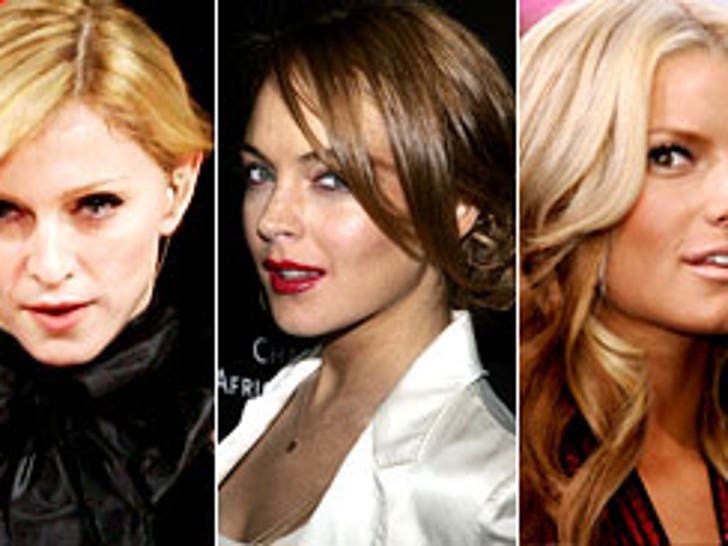 We all remember the kisses with Britney and Christina where Madonna sucked some youthful soul into her aging body from 2003's Awards. Now, Madonna is looking to extract life force from Jess and Linds and rumor has it that three will team for a "bondage-inspired" performance.
Well, we know that Madonna has already looked to take Lindsay under her wing. But, Jessica too? Will poppa Joe Simpson allow his little angel to get all bondage-d up for a stage tryst with Her Madge-esty? Of course he would - didn't you see Dukes of Hazzard? Ok, me neither...but back to the subject at hand. Maybe Jess is appearing with her as payback for that awfully familiar sounding song of hers? Who knows what will happen, but I'll certainly be tuning in!