This Week's Biggest Losers 08/26/06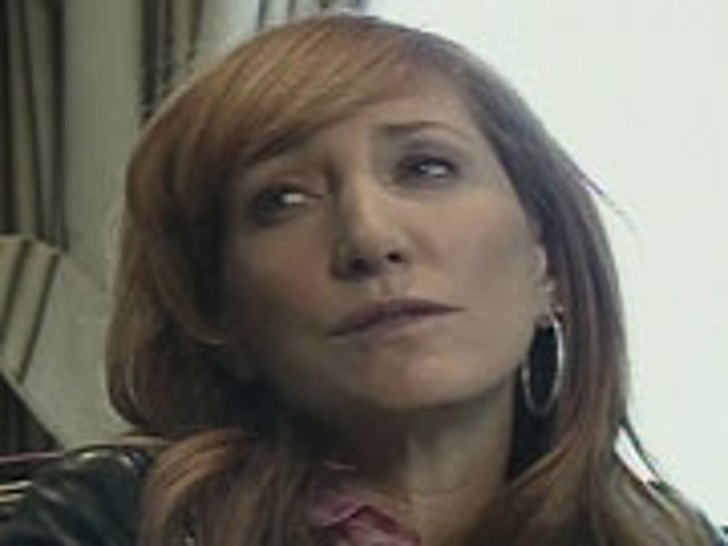 If K-Fed actually had something to lose, he'd definitely be on the list for his Hall of Shame rendition of "Lose Control." But that's the funny thing about the velvet noose; there's always plenty to go around.
Patti Scialfa:There are two immovable facts about the New York Post-fed gossip that Bruce Springsteen has secretly split from Scialfa, his wife of 20 years, in favor of a 9/11 widow he met while helping organize a special WTC telethon. One is that newspapers will have a field day with the musical double entendres ("E-Street Shuffle," "Hungry Heart"...). The other is that when your husband APPARENTLY ADDS A SURVIVOR OF America's worst terrorist incident TO THE MIX, you're caught between a rock (and roll star) and a hard place. If this sticks, look for the Springsteen single "Soccer Mom" sometime next year.
Katie Holmes: When the darling of Dawson's Creek first hooked up with Tom Cruise, she knew, courtesy of the Church of Scientology, that he was a Thetan. But no one told her he was also going to be a Cretin. Holmes may too brainwashed to care, but thanks to this week's surprise Sumner storm and all that preceded it (Brooke, Matt, Oprah), her perch next to Hollywood's most eligible bachelor is rocking in the wind. If Tom decides to cry on her shoulder about declining DVD sales, or rhapsodize about how a fall wedding could repair his dwindling Q rating, this 27-year-old lovely may want to invoke her birthplace and exclaim, "Holy Toledo! I'm outta here."


J. Randy Taraborrelli: The celebrity bio author probably thought he was sitting on a surefire shocker with his revelation that Elizabeth Taylor - once the epitome of natural Hollywood beauty - had a studio-ordered nose job in her youth, performed allegedly by a plastic surgeon who also worked on Natalie Wood and Marilyn Monroe. But with only a few days to go before the August 29th hardcover release of Elizabeth, there has been absolutely no excitement over this bit of pre-publication, tease info. Perhaps J.R. should blame his own previous reporter fascination with M.J. In the shadow of that guy's nose jobs, nothing can really compare on the titillation scale anymore.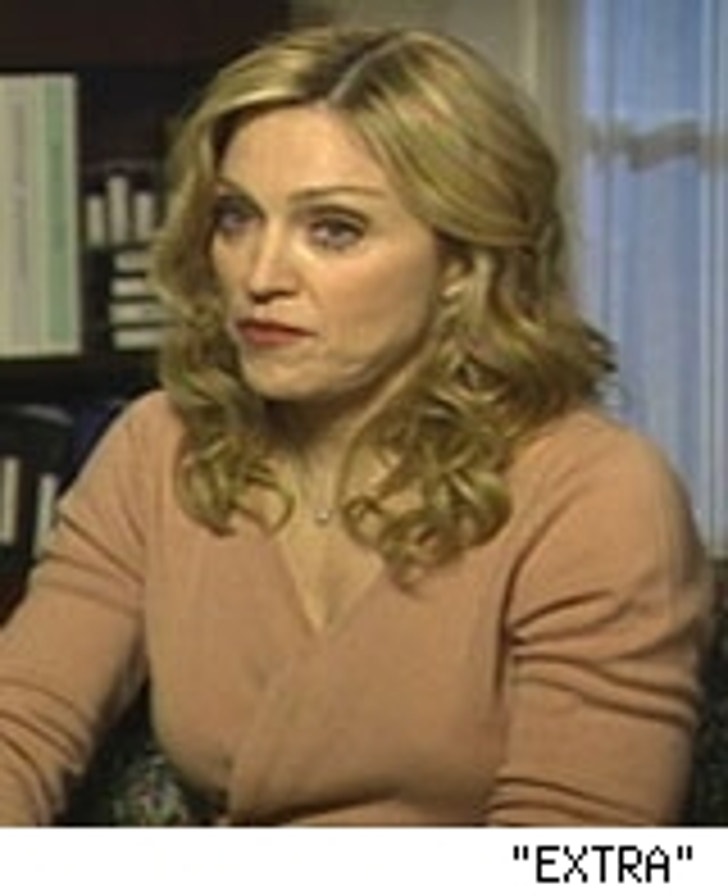 Madonna: On the one hand, her world tour continues to rake it in, grossing a whopping $22 million in the UK courtesy of some sold out dates at Wembley Arena. On the other hand, in an interview published this week in France's VSD Magazine, she confirmed what many faux accent connoisseurs have long suspected when she framed her British blue bloodedness as nothing more than the equivalent of an auditorium costume change. "I can transform myself into an English country lady and, a second later, change my look to that of Olivia Newton John or Farrah Fawcett," she boasted. In the process, she has treated hubby Guy Ritchie to mandibular mayhem on the level of Brad Pitt's work in the 2000 drama Snatch.
Jamie Gold: In the game of poker, it's known as calling another man's bluff. Convinced, apparently, that former Hollywood representation industry minion Gold would fail to make good on an August 10th voicemail in which he promised half of his World Series of Poker top prize winnings, PR helper and newfound friend Bruce Crispin Leyser got a Nevada judge to put a freeze on six of Gold's twelve mill. Coming on the heels of some earlier Tinseltown reports that the champ had greatly exaggerated his one-time level of Ari Gold-ness, it starting to look more like a royal fleece.