Ashton Is One Happy Husband
Ashton is
One Happy Husband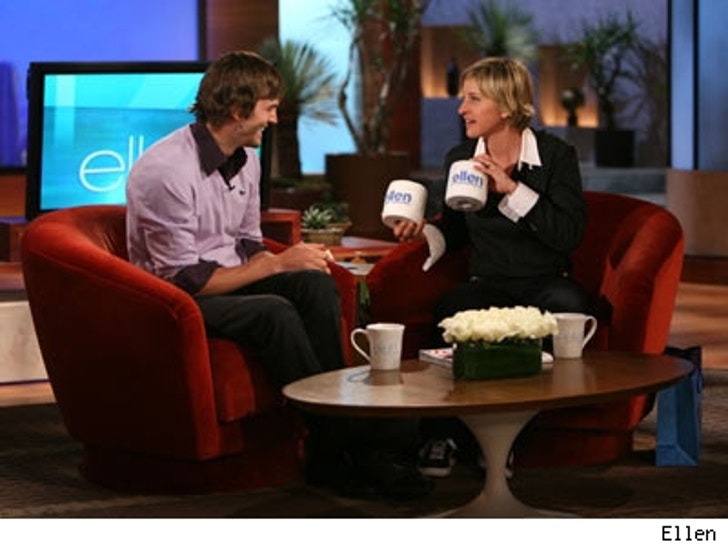 Kutcher tells "The Ellen DeGeneres Show" that being a good husband is easy because "She's fantastic so I don't have to work very hard at it so it makes me good at it."
As far as the secret to their happy marriage, Ashton tells Ellen "if there's anything that is rubbing us the wrong way we talk about it before it becomes an issue and you fight about it."
Since a paper present is tradition for a first year anniversary gift, Ellen gave Ashton toilet paper to commemorate their September 24 nuptials.