Tommy Lee Likes to Mankiss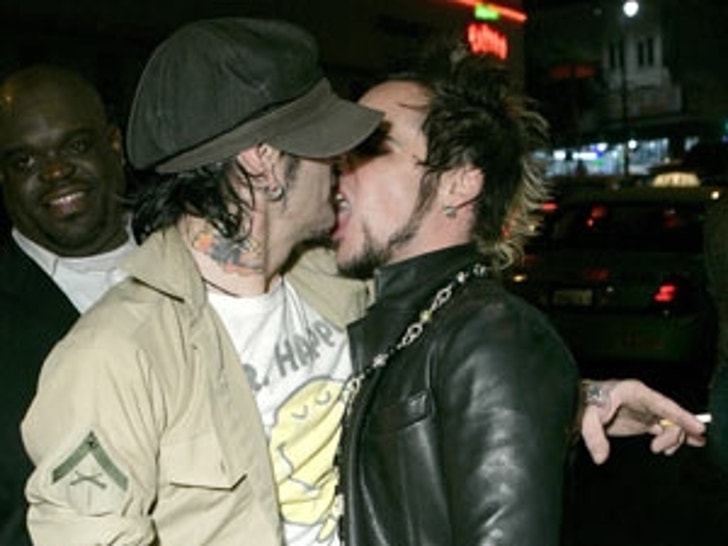 The duo showed up to Frankie J's album release party in Hollywood on Tuesday and professed their admiration for each other by engaging in some ordinary, run of the mill, John Travolta-style man-on-man open-mouth kissing. Not that there's anything wrong with that!
Rossi even got a little touchy-feely as his hand can be seen riding up Tommy's stomach and exposing Lee's beautifully manscaped and tattooed lower abdomen.
This isn't the first time Tommy has been caught making out with a fellow rocker. In July, Lee and Dave Navarro swapped spit while at a party for their CBS reality show "Rockstar: Supernova."
While we support Tommy's desire to express his manlove, both Rossi and Navarro wear enough makeup to rival the Pussycat Dolls -- and we wouldn't be surprised if Tommy was unaware he was kissing a man.