Heather vs. Paul -- Cops Come A-Runnin'
Heather vs. Paul
Cops Come A-Runnin'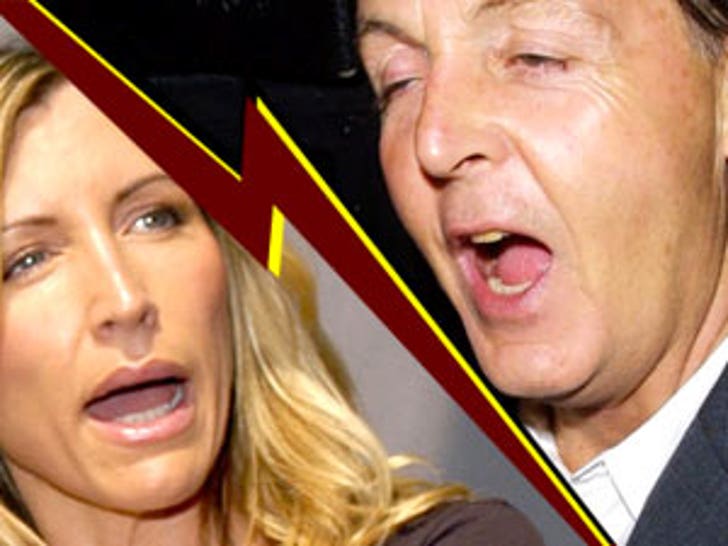 Police in Sussex, England tell TMZ that the divorce battle between Sir Paul McCartney and Heather Mills reached a low point, as they were called to Mills' house yesterday in a fracas about some high-priced art.
At 5:30 Thursday afternoon, Sussex police "attended" the lodge formerly shared by Sir Paul and Heather after an alarm was activated at the house. Police spokesman Chris Oswick tells TMZ that officers spoke to Mills, who said that several pricey pieces of art -- reportedly including a Picasso and a Renoir -- were removed from her home. Mills was advised that the incident was a civil matter between her and Sir Paul, and that there were no criminal offenses. Oswick adds that Sir Paul was not at the house when the police arrived.
According to the Sun newspaper, the paintings taken were valued at an estimated $19.5 million, and that Paul also retrieved family pictures. McCartney reportedly reprogrammed the estate's alarm codes and informed Mills by text message that he'd taken the paintings.
The art seizure is just the latest salvo in a toxic feud between the two, who separated in May and began divorce proceedings in July.