Rosie: 1 Donald: 0
Rosie: 1
Donald: 0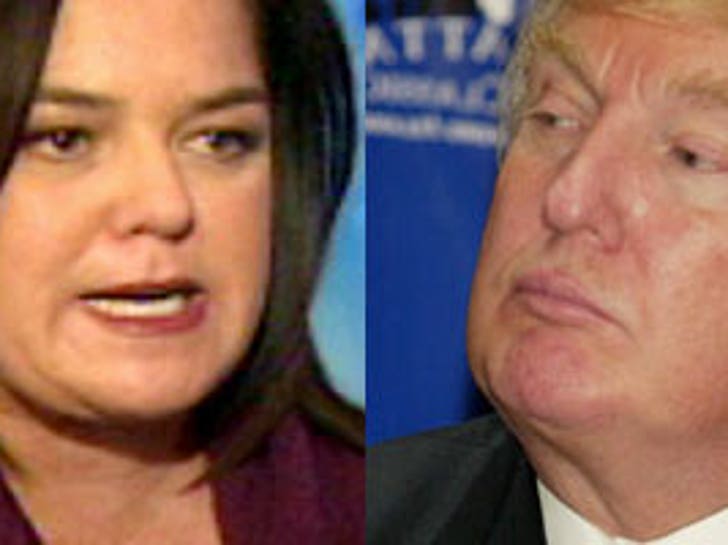 Donald Trump thinks he's winning the war of words against nemesis Rosie O'Donnell, but in the war of popularity -- The Donald is getting his butt kicked.
According to Nielsen Media Research, Trump's "Apprentice" took a serious shellacking in the ratings this week, while Rosie continued to help the yentas on "The View" leave their daytime competition in the dust.
"The Apprentice" finished a distant third in its time slot on Sunday night, light years behind "Desperate Housewives" and "Cold Case," and barely in front of old "Family Guy" reruns on Fox. In fact, Trump's lead-in show, "You're the One That I Want," featuring pathetic Broadway wannabes, scored higher numbers. Ouch!
In contrast, Rosie's been unstoppable ever since she took her first shot at the combed-over real estate magnate. "The View" has been a ratings juggernaut, picking up approximately 77,000 new viewers per week in its metered markets. The latest round of bickering caused nearly twice the surge.
Perhaps Trump should be Rosie's apprentice!