Haley Scarnato Is Covered in Kat Hair!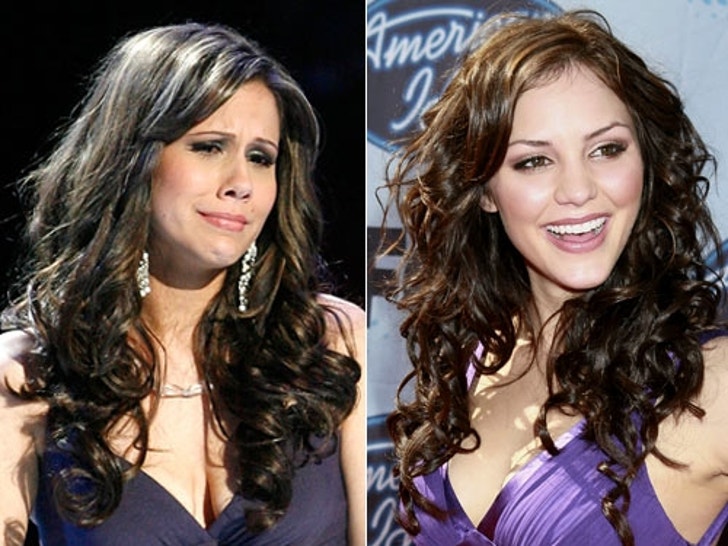 It looks like "American Idol" wannabe Haley Scarnato is sporting the same hair extensions previously worn by last season's runner-up, Katharine McPhee. Unbeweavable!

On-set sources tell TMZ that it's not uncommon for the show to recycle things like hair extensions, jewelry and other pricey accessories from contestant to contestant and from season to season. Just keep the communal lady locks away from Sanjaya!
A few weeks back, Simon revealed he couldn't remember Haley's name. Perhaps the McPheever mane will help Haley leave a lasting impression. Or not.