Snoop Dogg's Son Is Off the Chain!
Snoop Dogg's Son
Is Off the Chain!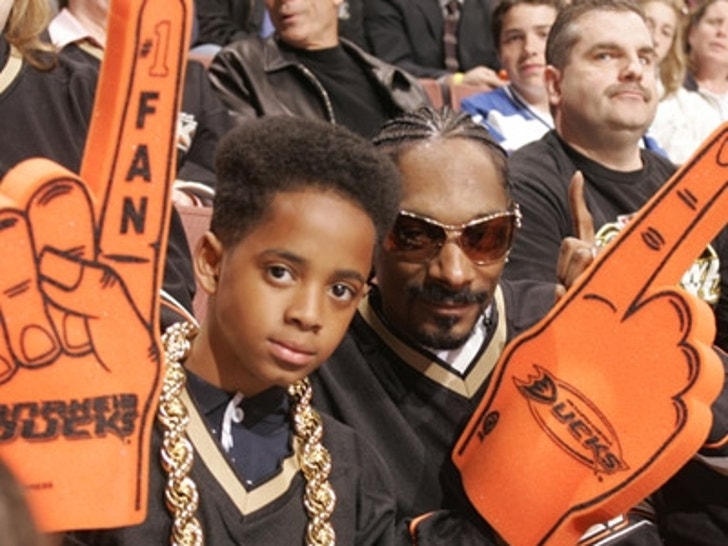 Rapper Snoop Dogg made an appearance at last night's NHL's Stanley Cup Playoffs with his son, and the Dogg's pup looked like he was wearing dad's old school collar!
The Doggfather is in the OC for the Western Conference Quarterfinals, where the Anaheim Ducks clinched the first-round playoff series in a 4-1 victory in game five against the Minnesota Wild. Puckin' great!
Dogg Jr. won the gold, but no ice!