That's One Foxy Femme!
That's One
Foxy Femme!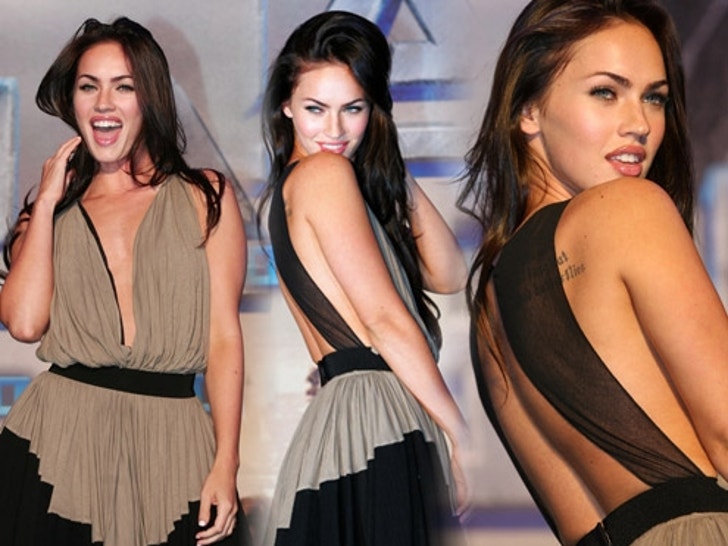 Summer hottie alert! Megan Fox is lookin' good -- and Maxim agrees.
The southern belle was ranked #18 on the Maxim Hot 100 of 2007 list. The titillating starlet, seen here at a press conference in Seoul for "Transformers," is now 21 -- and engaged to former "Beverly Hills, 90210" hunk Brian Austin Green, 33. For now.
Fox went from bossy biatch in "Confessions of a Teenage Drama Queen" (with rehabalicious LiLo), to smokin' hot leading lady in "Transformers." Look at her now! Oh, and if you're wondering, her tattoo says "We will all laugh at gilded butterflies." It's a quote from Shakespeare's "King Lear."