Want a More Simple Life?
Want a More
Simple Life?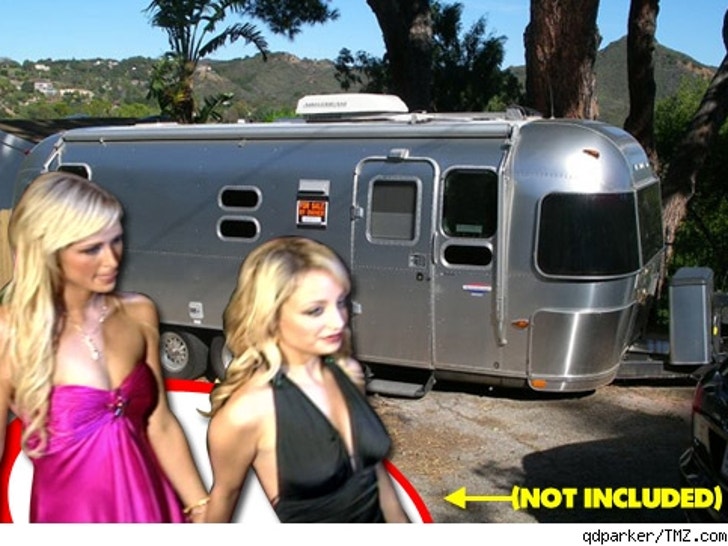 Have you thought about telling your boss to shove it, selling off all your stuff, and hitting the open road with Paris and Nicole's Airstream trailer? Time to go!
That's right, the same 25-foot 2004 Airstream trailer that Paris nearly crashed in "The Simple Life" is up for sale on eBay. Paris put the ding in the rear panel ... long before she was in the ding herself!
Own a piece of TV history ... and get the hell outta town.