Joel Madden Takes on 'Hills' Pratt
Joel Madden
Takes on 'Hills' Pratt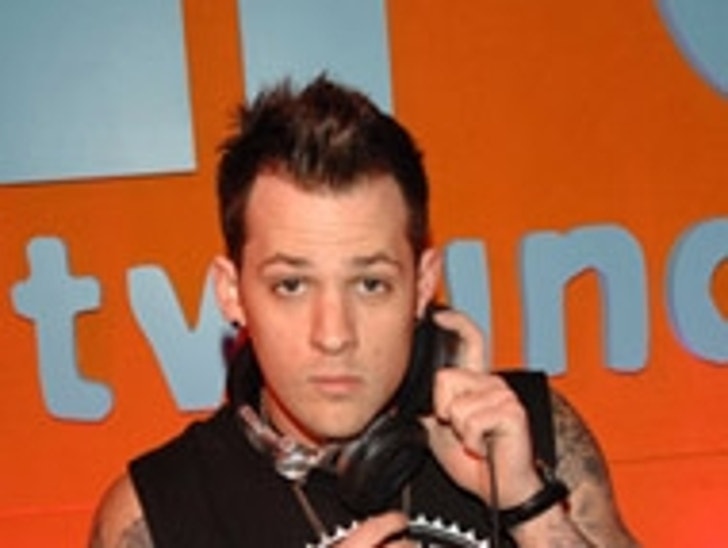 Good Charlotte rocker/Nicole Richie baby daddy Joel Madden and "The Hills" bad boy Spencer Pratt got into a physical altercation Saturday afternoon at the Beverly Hills Hotel. Attention-whore Pratt told In Touch Weekly of the fight, claiming that it was all just one big misunderstanding.
Madden allegedly stormed over to Pratt's table, where he was lunching with his future Mrs., Heidi Montag, and screamed, "you've been talking s**t about my girl!" before, claims Pratt, Madden -- who was there with pregnant girlfriend Nicole Richie -- had to be forcibly separated and removed.
Claims the prattling Pratt, "It all stems from an interview in Details ages ago where I was misquoted, calling Nicole a skinny bitch. It's all a misunderstanding. I've always thought she's a really nice girl and I wouldn't call her that." At least not while her tattooed, tough boyfriend's around!