Kathy Griffin: Cover Gurl!
Kathy Griffin:
Cover Gurl!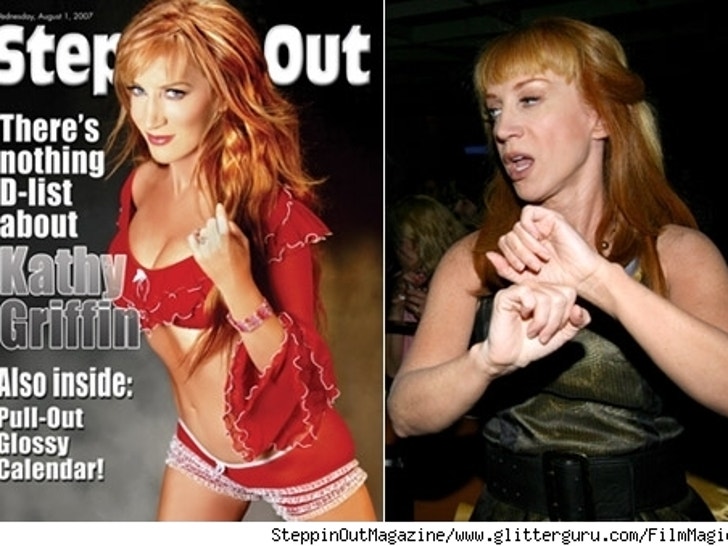 UPDATE: The photo used for the cover art is actually a few years old. Shocking! TMZ stands firmly behind the remainder of the story.
Funnylady/gay icon Kathy Griffin will be featured in an article in the next Steppin' Out magazine scored by editor Chaunce Hayden. Congrats to the "D-List" comedienne -- whose dream has finally come true! She nabbed the cover! Atta gurl! Wait -- is that KATHY??
Congratulations are also due to the miraculous Photoshopping staff at Steppin' Out. Griffin is literally airbrushed within an inch of her penis! If you took Tori Spelling, made her hot and gave her Hilary Duff's body, you'd get their version of Kathy. Though the redheaded comic is barely recognizable on the cover, unlike Andy Roddick, it's doubtful that Kathy will have any issues with her new look.