Billy Ray Cyrus -- Crappy Neighbor?
Billy Ray Cyrus
Crappy Neighbor?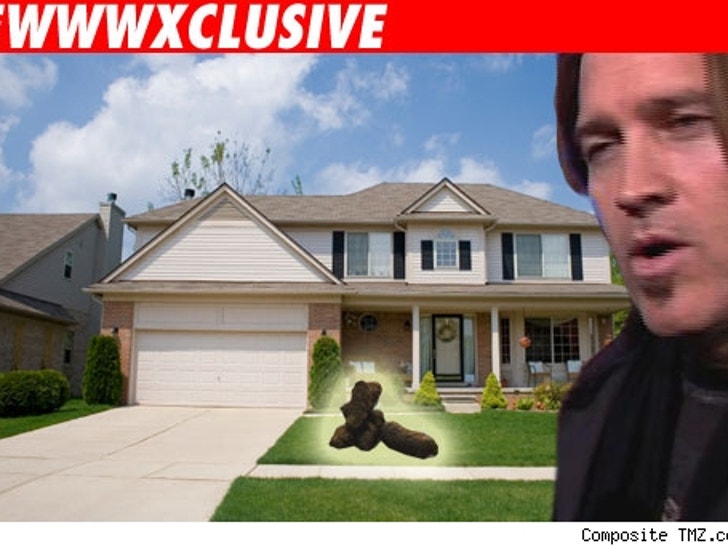 Country music star Billy Ray Cyrus's neighbors are stinkin' mad over having to deal with all his crap -- literally!
Sources in Cyrus' Toluca Lake, Calif. neighborhood tell TMZ that ever since the 46-year-old moved into his multi-million dollar home two months ago, he's been letting his hound take huge, giant dumps -- on their lawns! We're told this is a continuing problem, since "Hannah Montana's" dad walks his dog every night. Achy breaky fart!
According to Cyrus' rep, Billy Ray is fanatical about curbing his dog and this must have been an isolated incident. When we contacted Billy Ray himself, his only comment was "The more you stomp in sh*t, the more it stinks." Smell that!
And even though the dog may have gone down on the lawn, Cyrus' new album "Home at Last" is going up up up the charts. Bow wow wow.