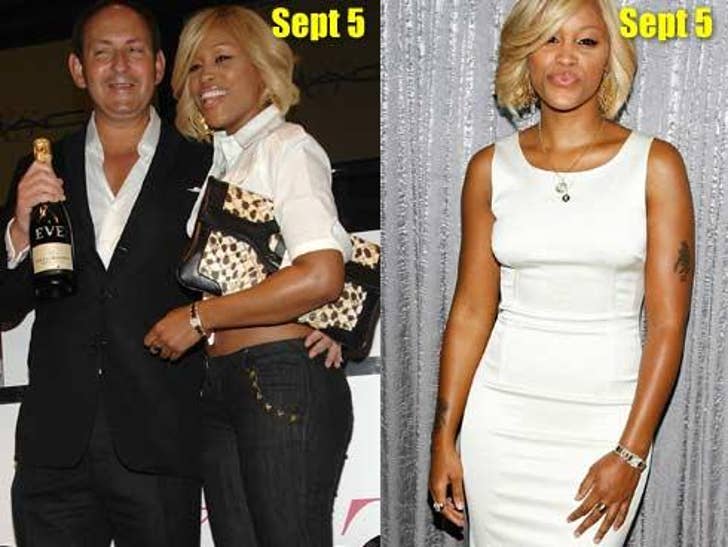 TMZ would like to toast Eve for not letting a little thing like a SCRAM bracelet stop her from enjoying the plethora of parties during Fashion Week in NYC. Shake ya tambourine, girl!

Covering up her court-ordered accessory with boot cut jeans, the 28-year-old DUI diva attended a MAC Cosmetics event on Wednesday and was presented with a bottle of her name-encrusted champagne. Drinks to that -- once her sentence is up!
Later that same day, the raptress showed less modesty by hitting up another designer event -- in a white dress that exposed her alcohol monitoring bling. Call the fashion police!