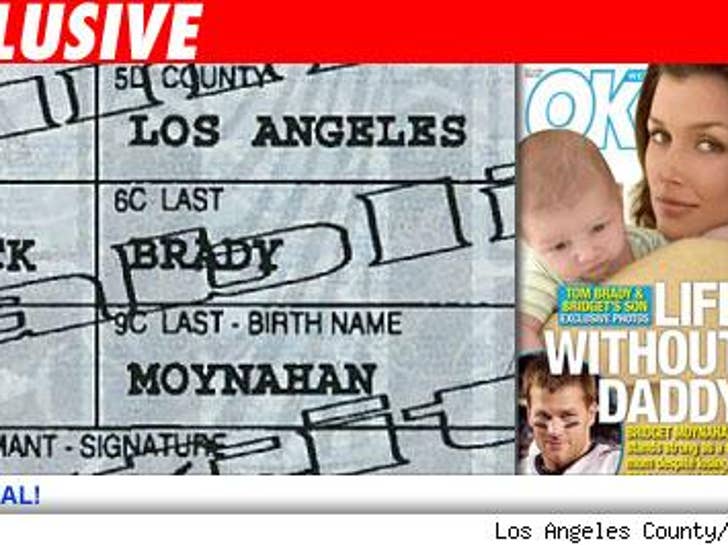 NFL quarterback Tom Brady and Bridget Moynahan's child's birth certificate makes it official -- Bridget is using her name for their kid. Take that unnamed Brazilian supermodel!

TMZ obtained a copy of little John Edward Thomas Moynahan's birth certificate that makes it official, there's no Brady in his name. Instead, his initials read JET. How patriotic!
The QB did, however, manage to sneak in his middle and first name for his son. Unnecessary roughness!