Michelle Rodriguez: I'm Clean, Bitches!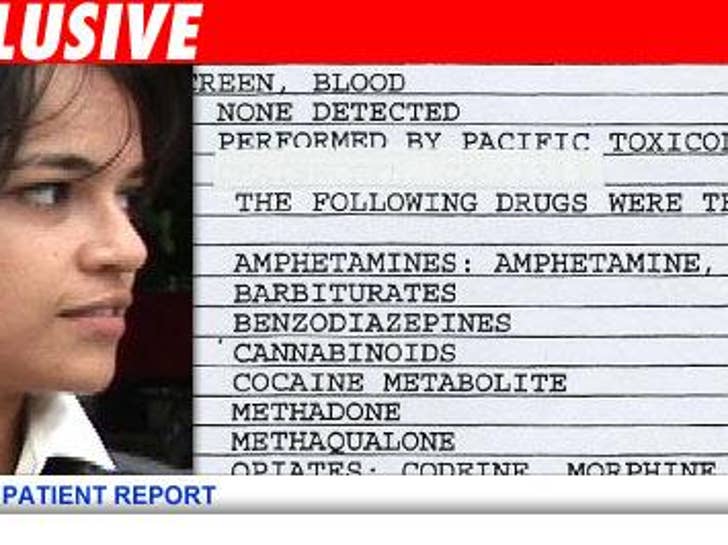 "Lost" star Michelle Rodriguez wants to make sure the facts aren't lost! She likes to party -- no question about that -- but she's doing it clean! TMZ has the exclusive on results of several drug tests the actress underwent last week, confirming that her blood was indeed free of any trace of drugs or alcohol.

Celeb blogger Perez Hilton published a story saying he personally saw Rodriguez "pAArtying hard" at Teddy's at the Hollywood Roosevelt Hotel and "kept going to the bathroom (to powder her nose)." Rodriguez was unhappy with the report, and visited her doctor to request testing. She was tested for meth, cocaine, marijuana, opiates, alcohol and other things. No drugs were detected! "She is not a drug addict and she doesn't even drink anymore," said a close friend of M-Rod's to TMZ.
Our cameras caught the actress at the opening of Diablo's Cantina in Las Vegas recently, where our spies tell us she was drinking only water all night long!
Rodriguez is currently in New Zealand filming her next movie, James Cameron's "Avatar." She is due back in L.A. in December, when she will serve 180 days in L.A. County Jail for violating her probation on a variety of crimes, including DUI and hit and run. She must report to Lynwood Jail -- the same one that housed Paris Hilton for 23 days -- by December 24.