Miley Cyrus: Actress, Pop Star, Defendant
Miley Cyrus
Actress, Pop Star,
Defendant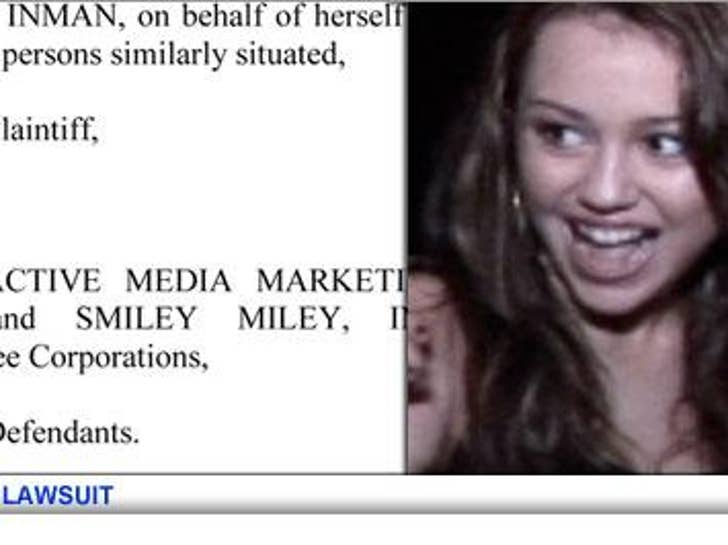 OMG! Hannah Montana is being sued by a fan! The charge facing tween star Miley Cyrus? Failure to make tickets available to upcoming concerts. Oh, what-ever!
Kerry Inman of Pennsville, New Jersey says she paid $29.95 to Cyrus' official website, MileyWorld.com, which promised to make seats available to members before they went on sale to the general public.
The $5 million class action lawsuit filed in Tennessee alleges that Interactive Media Marketing and Smiley Miley, Inc. were "unfair and deceptive" and "created a false impression that tickets would be available."
Clearly, there'll be no backstage passes for her!

UPDATE: Miley's rep issued the following statement to TMZ: "Among the many benefits of membership, Mileyworld members had an opportunity to purchase pre-sale tickets to the Hannah Montana & Miley Cyrus: Best of Both Worlds concert tour and more than 70,000 Mileyworld members obtained concert tickets as a result of their membership in Mileyworld. The Mileyworld website expressly states that Mileyworld does not guarantee every member a concert ticket. Mileyworld members had far greater access to concert tickets than the general public and other fan clubs and the claim that the vast majority of Mileyworld members were unable to obtain concert tickets is simply false. Mileyworld will vigorously defend itself from the frivolous claims in the lawsuit."