"Idol's" Chris Sligh: Party Like a Not Star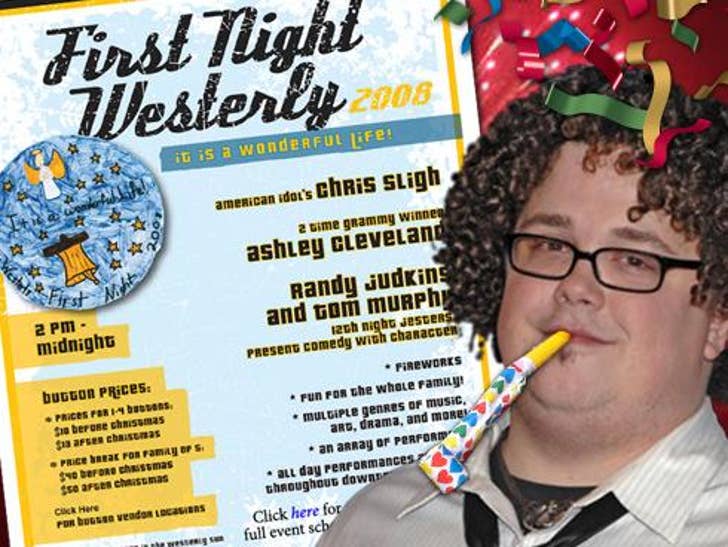 Can't make it to Vegas or Miami to party on New Years with real celebs? Then how about a fun-filled night in Westerly, Rhode Island -- with one of your favorite "American Idol" wannabeens of yore?!

Season Six's curly-haired 29-year-old, Sideshow Bob Chris Sligh, will "headline" the alcohol-free First Night Westerly celebration, by singing at least one song at the local Y-M-C-A! Finally, an event safe for Jessica Sierra! As if Sligh weren't enough entertainment for one night, the party will also feature face painting, mimes and a karate demo. Everything in moderation, people.