Eddie and Valerie Jump ... Out of Marriage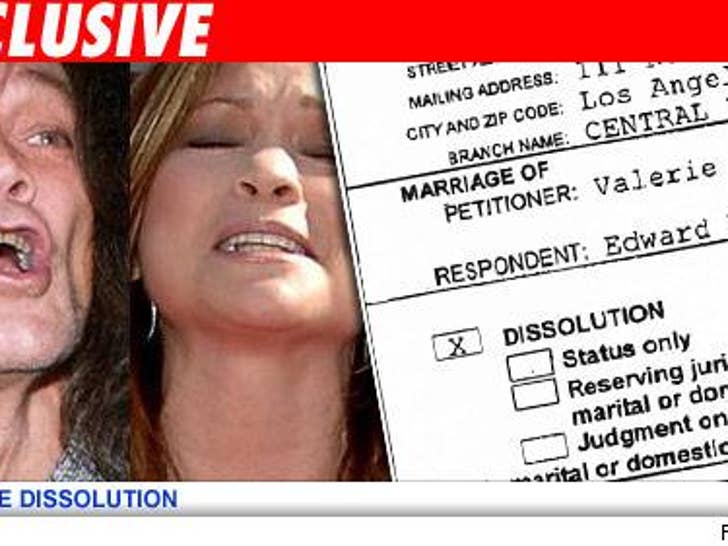 TMZ has confirmed that rocker Eddie Van Halen and actress/Jenny Craig pitchwoman Valerie Bertinelli are officially single. Why can't this be love?

Sources close to Ed and Val tell TMZ that the divorce was amicable; they still get together with each other (and their new squeezes) -- and they're both devoted to raising their 16-year-old son, Wolfgang.
Bertinelli originally filed in December of 2005. The two had been married since 1981! Their son is currently on tour with dad's band.
It's been a crappy couple of weeks for Eddie -- just 10 days ago, a water main burst near his home, sending thousands of gallons of water into his front yard.
Last March, Eddie checked himself into rehab, delaying the start of the Van Halen tour.