The Game's Alleged Victim Blasts Back with Suit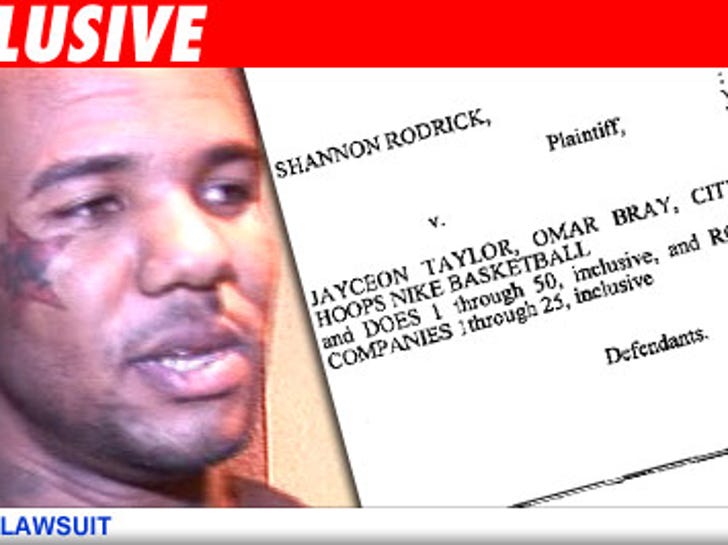 The man who The Game allegedly assaulted on a street basketball court has filed a civil suit against the rapper, claiming assault, battery, a civil rights violation and negligence. Damn -- all over a pick-up basketball game!

Shannon Rodrick claims The Game, whose real name is Jayceon Taylor, approached him and said aggressively, "Your team is garbage." Rodrick then says, according to court documents, that Taylor continued to provoke him when, during a time-out, the rapper "sucker-punched [Rodrick] with a closed fist on [Rodrick's] left cheek causing [him] to fall backwards." Rodrick then says Taylor went to his vehicle to get a gun, and walked towards him saying, "I'm going to blast this fool."
The Game was arrested after the incident. He eventually pleaded no contest to felony possession of a firearm in a school zone. He served just eight days of a 60 day sentence before being released.