Barack and McCain's Brackets Suck Too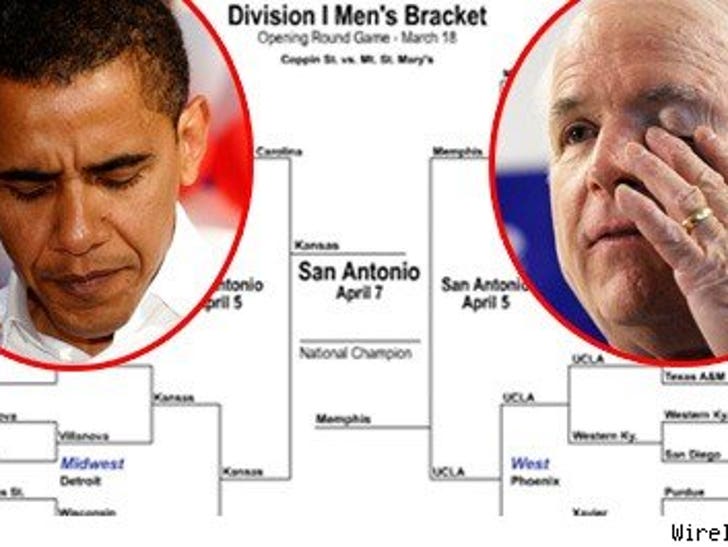 It's a fact. The one thing the future President of the United States needs is strong NCAA tourney bracket -- but the two front-runners to the throne sucked big-time when it came to making their picks!

Both candidates picked North Carolina (who got thrashed by Kansas last night) to win it all -- and neither had Memphis (who stomped UCLA) making it to the big game.
The future looks grim for the 'ole U.S. of A.