Kanye West Busted
Kanye West
Busted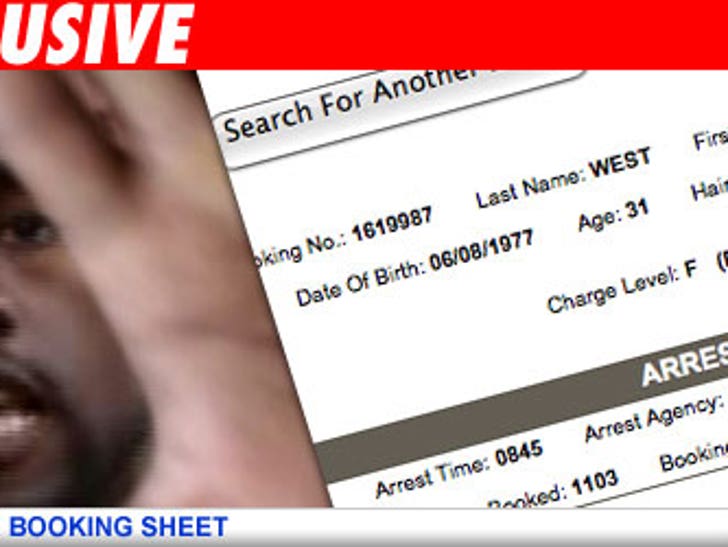 Kanye West has just been arrested at LAX for felony vandalism.
A still photographer was trying to take pics of Kanye at the American Airlines terminal. According to our guy on the scene, Kanye allegedly confronted the photog and smashed his camera to the ground.
Our photog then began videotaping the scene when Kanye's bodyguard grabbed our camera -- a struggle ensued and the bodyguard threw the video camera to the ground, breaking it.
When Kanye realized our camera guy had videotaped the incident, he rushed our guy and yelled, "Gimme that f**king tape!"
Both Kanye and his bodyguard have been arrested and will be booked.