"Razor" Ramon Flips Out Over Dead Wrestler Joke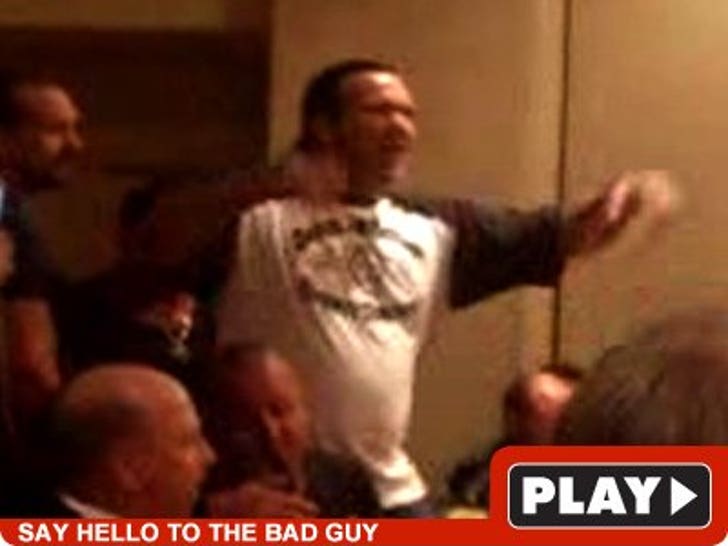 Former wrestling legend Razor Ramon went berserk over the weekend, shouting obscenities and attacking a comedian who cracked a joke about the WWE star's dead friend -- right in front of his face.

The chaos all went down at a "roast" of another former wrestler, The Iron Sheik, at an event in Monroe, NJ. Things turned ugly when comedian Jimmy Graham dropped this line, "After the Sheik and Hacksaw Jim Duggan got caught sniffing coke in the parking lot his career fell faster than Owen Hart."
FYI -- Owen Hart died in '99 after he fell from the rafters during a live stunt for a PPV wrestling event.

After the comment, Graham claims Razor Ramon rushed the stage, threw the podium, and grabbed the comic by the throat. The video picks up directly after the skirmish. Razor was restrained and quickly escorted to his hotel room without further incident.
UPDATE: The next day, Razor gave this video statement about the incident, in which he defends his actions and claims the comic is "lucky he didn't get his ass whipped."