Billy Ray to Miley: Open Wide, Here Comes Dessert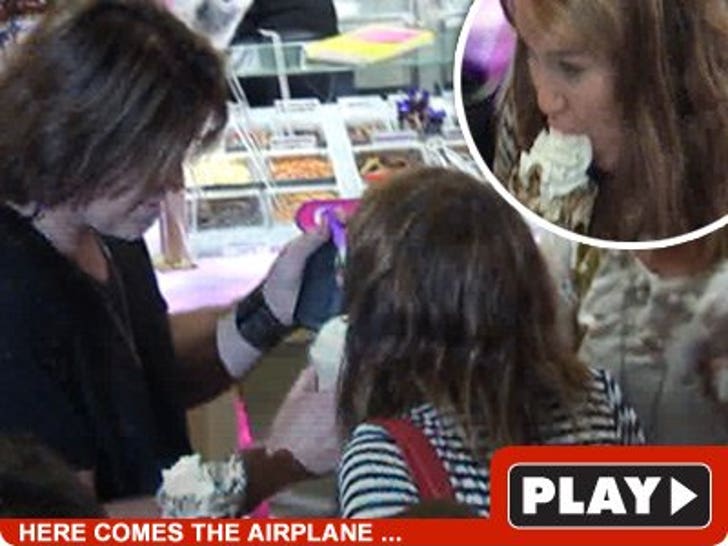 There's something a little creepy about a 15-year-old girl getting spoon fed by her dad.

Billy Ray Cyrus, his 15-year-old moneymaker and her 20-year-old boyfriend/underwear model had a three-way date at a milkshake parlor in West Hollywood last night. So we ask....