Patriots Cheerleader Fired Over Penis Scandal
Patriots Cheerleader
Fired Over Penis Scandal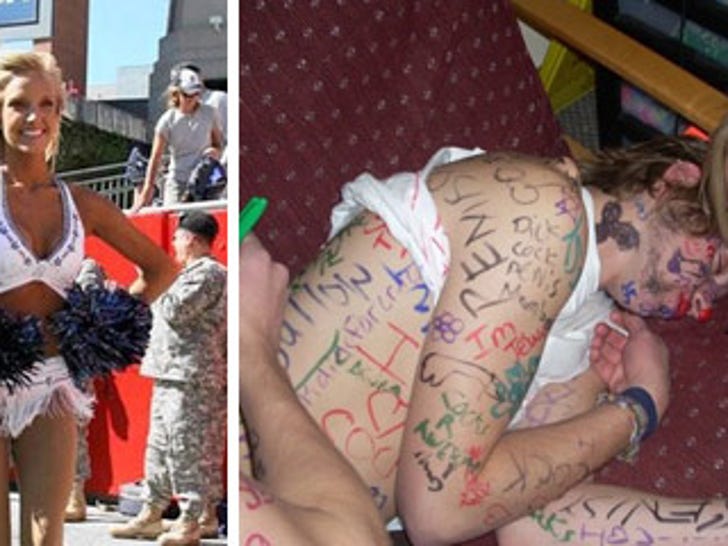 The New England Patriots are none too fond of cheerleaders who draw penises, swastikas and anti-Semitic slurs on drunk people.
18-year-old Caitlin Davis got the boot from the football team's cheerleading squad, the Boston Herald is reporting, after several inappropriate and downright offensive pictures featuring Davis cheifing* a drunk person were found on her Facebook page. Doesn't anyone set those things to private anymore!?
FYI -- Davis recently dressed up as an angel for the team's Halloween celebration.
*cheif -- to write, mark, shave, sud or otherwise vandalize an individual who is comatose due to over consumption of alcohol.