Sharon Osbourne's Alleged Hair-rassment
Sharon Osbourne's
Alleged Hair-rassment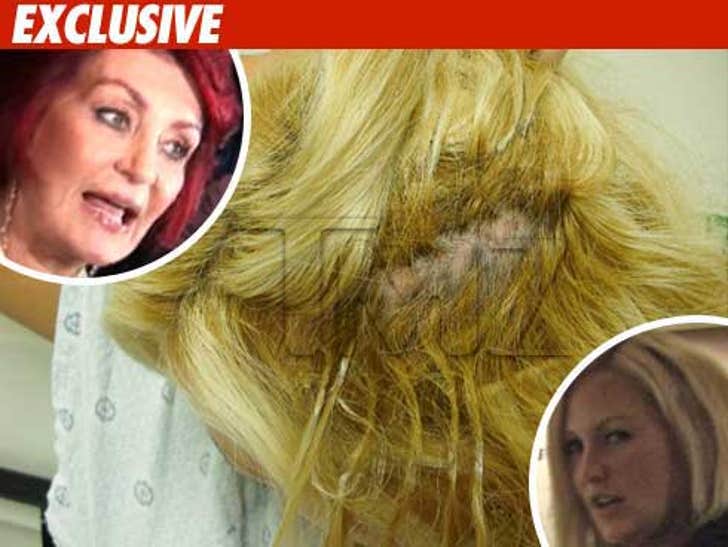 Warning: Sharon Osbourne allegedly causes premature balding in "Charm School" contestants.
This is the damage done to Megan Hauserman, who claims Sharon Osbourne scratched her and pulled out chunks of her hair during the "Rock of Love: Charm School" reunion on Saturday. The irony of this situation does not escape us.
Megan went to the hospital on Sunday -- hence the photo -- and also filed a report with the LAPD.