The Cost of Partying with Urkel
The Cost of
Partying with Urkel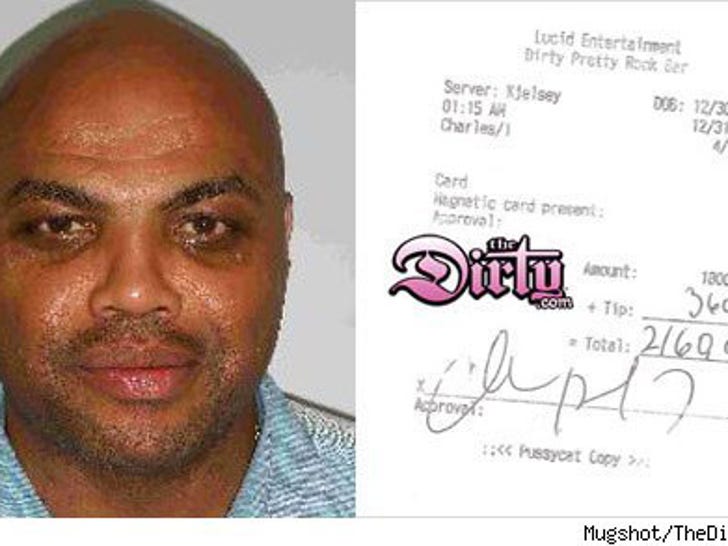 Six bottles of alcohol -- $1800. A healthy tip -- $360. Getting busted for DUI -- priceless.
TheDirty.com was able to get a copy of Sir Charles Barkley's receipt from the Dirty Pretty Rock Bar where Chuck, Jaleel White (aka Urkel) and Michael Strahan partied well into the morning.
Considering how much alcohol they ordered, someone must have helped him compute the perfect 20% tip.