"Real World" Alum in Naked Doggie Rescue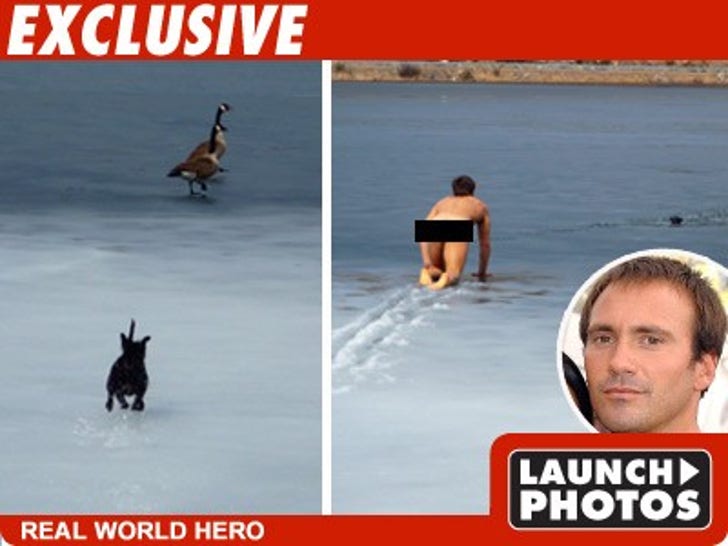 You may not remember Eric Nies from the first "Real World: New York" -- but now you'll know him as the guy who risked his bare ass to save a puppy from drowning in a partially frozen lake.
During a recent trip to Bear Mountain in upstate NY, a cute little doggy named Sugar Ray decided to chase some geese onto a sheet of iced-over lake water -- when the ice suddenly gave way. As Nies noticed the pooch struggling to stay afloat, he immediately stripped down to his birthday suit and dove in after him.
Nies eventually grabbed the pooch and got him back on the ice, where the scared little guy could run back to dry land.
Eric suffered a couple of scratches -- and mild case of popsicle crotch -- but he proved that ripped has-been reality stars can not only be relevant, but downright heroic.