Even ShamWow Couldn't Clean This Mess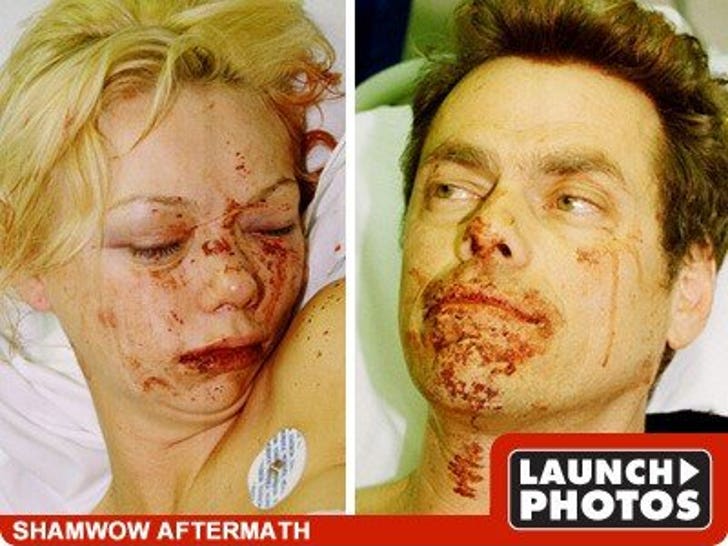 How much blood do you think a ShamWow can clean up?
New police evidence photos taken shortly after Vince Shlomi (aka the ShamWow guy) allegedly fought a Miami hooker show that neither party came away unscathed. The pics, obtained by The Smoking Gun, show the bloody sheets and even a bloody cordless phone left behind.
According to the arrest affidavit, Shlomi began kissing the hooker when she allegedly "bit his tongue and would not let go." He then punched the prostitute several times. Both were arrested for felony battery, but the case was eventually dropped.