Snoop Dogg's Wife -- Deady Dead?
Snoop Dogg's Wife
Deady Dead?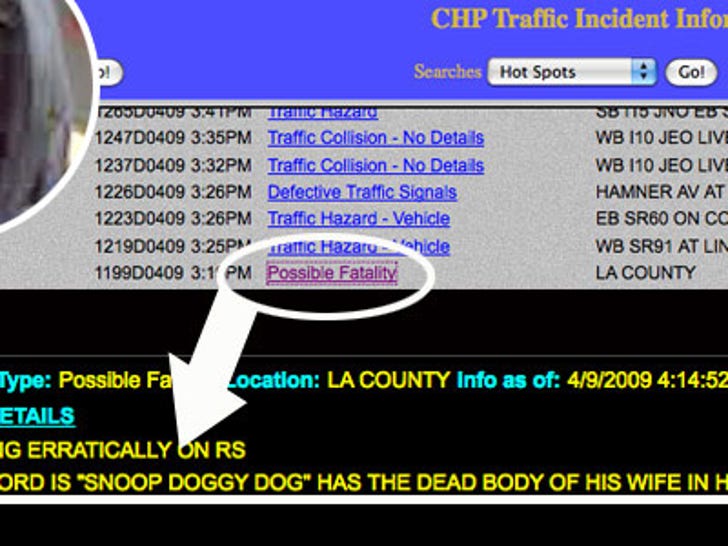 If this frightening incident report on the California Highway Patrol's website is correct -- which we hope it's not -- Snoop Doggy Dogg "has the dead body of his wife in his basement." Murder was the case!
At 3:19 yesterday afternoon -- while Snoop was getting high live on the internet -- an anonymous tipper called the CHP to alert them of the alleged heinous situation... but apparently it was so ridiculous that no one at the CHP bothered to forward it to the L.A. County Sheriff's Department.
So this is either really funny ... or really, really, really messed up.