Manny Ramirez Loves Jews, Money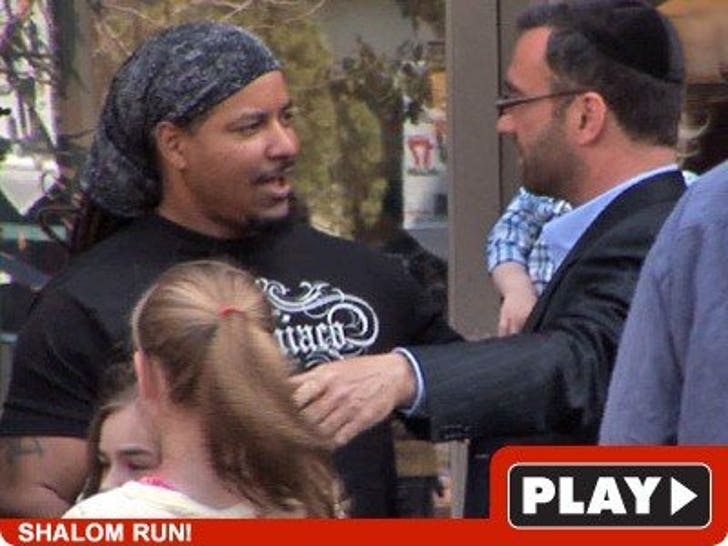 With the tax deadline just hours away, Manny Ramirez spent his Tuesday afternoon chatting it up with some of his Jewish fans ... wonder what they talked about?
Kidding! Just jokes people -- but on his way out of The Grove shopping center in Los Angeles, baseball's 45 million dollar man was talkin' money with us ... we think.
Most of the conversation was in Spanish, and the only thing our guy could muster up was something about the "baño."