Pharrell's Skin Melted by Frikkin' Laser Beams
Pharrell's Skin
Melted by Frikkin' Laser Beams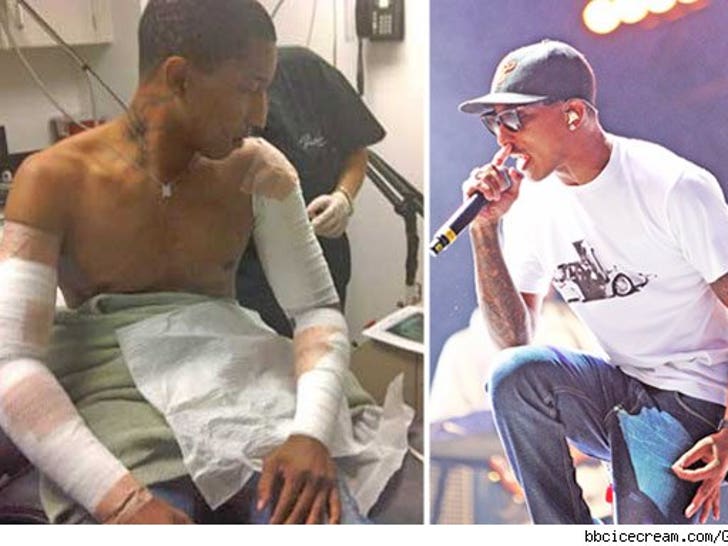 Pharrell Williams hates his tattoos so much he's undergoing laser treatment to have them burned off his body -- as you can see by this bandaged up pic he posted on his blog yesterday.
A while back, the N.E.R.D. king said he wanted to have skin grafts to get rid of his ink -- but he obviously changed his mind. Here's what he wrote under the photo:
"Laser treatment bitches! Extra crispy. See, no skin graft here, just pure laser pain. This is our own version of Mythbusters! Laser is the new primer."