Shaq -- Like A Monster, But Nicer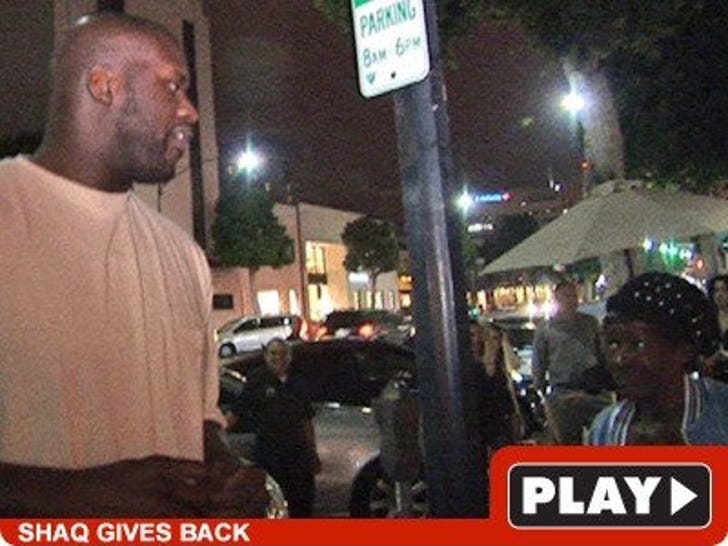 Keep in mind that Shaquille O'Neal could literally destroy all of the people following him around ... and yet he chooses not to. Inspiring.
Shaq walked the beat last night as a self-described "undercover cop" -- even stopping to buy dinner for a homeless lady. We're told she left without eating, but we didn't have the guts to let Shaq know.