Reggie Miller's Tat: Does it Come in Men's?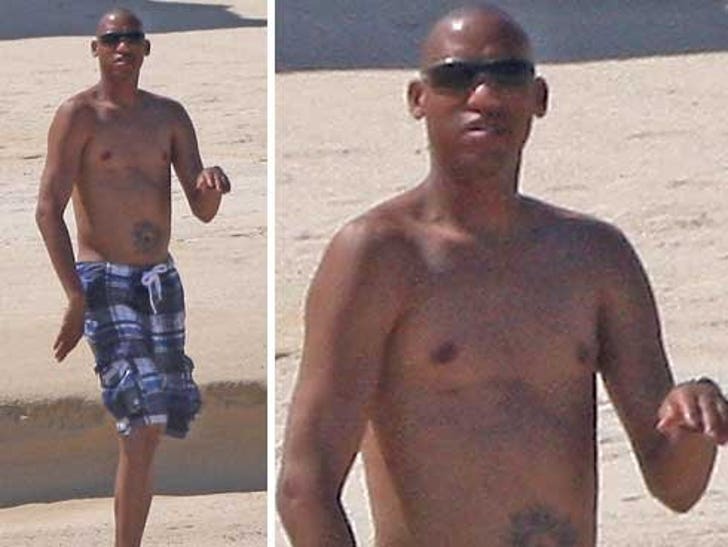 NBA great Reggie Miller frolicked topless on the beach in Mexico this weekend and showed off his front side tramp stamp.
The 43-year-old will have no trouble fitting in with the rest of the unfortunately inked honeys next time he's at Tao Beach in Vegas.