Kate Gosselin's Hair -- Blame It on Diane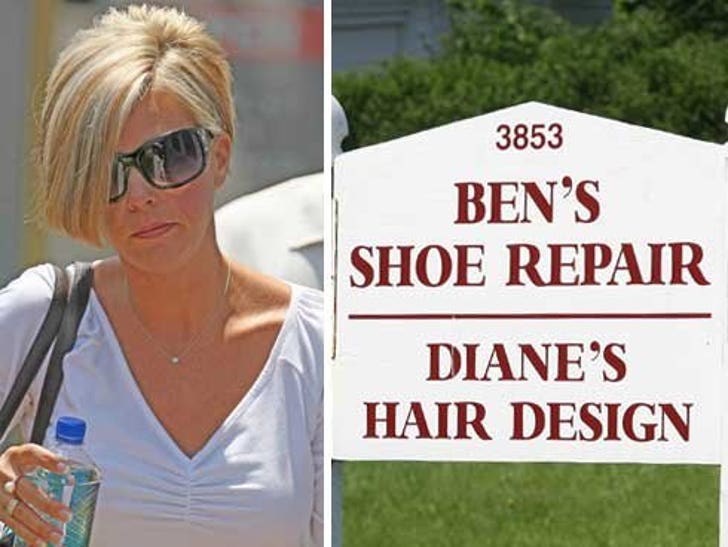 We now have someone to blame for Kate Gosselin's newly frosted, chunk-striped, bi-level, Flock of Seagulls-humped-a-porcupine, reverse mullet weave -- Diane's Hair Design in Pennsylvania.
Kate's infamous 'do went in for a little touch up at DHD this week -- either that, or she's been getting the 'do done at Ben's Shoe Repair by accident.
Would you really be surprised?