Coroner at Office of Jackson Doc
Coroner at Office
of Jackson Doc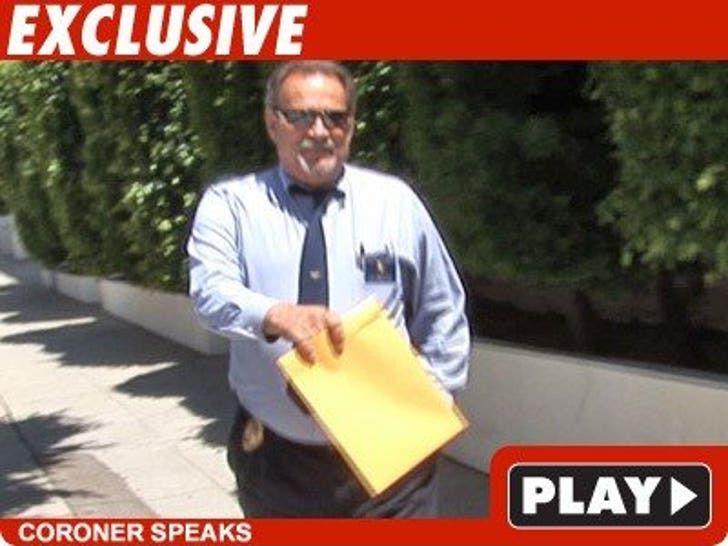 We've learned an official from the L.A. County Coroner's office just showed up at the office of Dr. Arnold Klein, Michael Jackson's dermatologist, and he's on the hunt for medical records.
Assistant Chief Coroner Ed Winter just went inside Dr. Klein's office. As we first reported, law enforcement is saying privately Dr. Klein has not cooperated in turning over files they requested.
Winter confirmed with TMZ just moments ago before walking in -- Dr. Klein is under investigation. We're told law enforcement is investigating Dr. Klein's prescription practices as they relate to Jackson -- including prescribing meds using aliases.
Sources say Winter is there to retrieve more patient records of Michael Jackson.