Pacman Before Strip Club Shooting -- The Video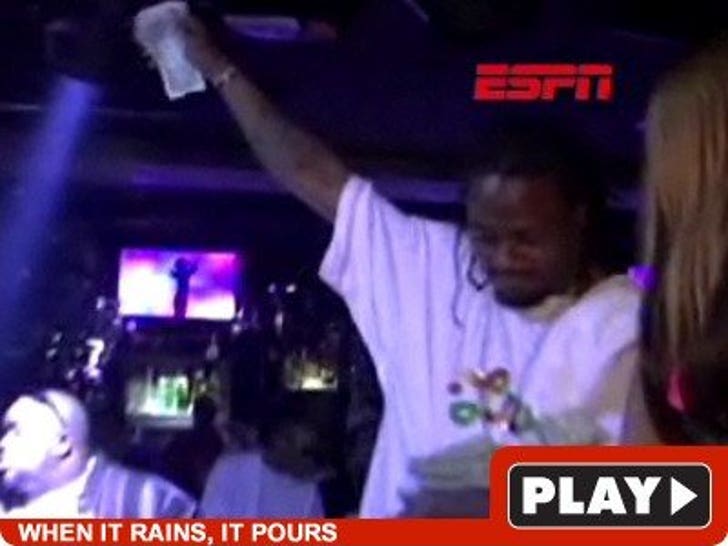 Never-before-seen footage of Pacman Jones at the Minxx strip club in Las Vegas has surfaced -- showing the NFLer making it rain on strippers shortly before three people were shot outside the club.
The amateur video -- taken on Feb. 9, 2007 -- was obtained by ESPN and the Las Vegas Review-Journal. Later that night, Jones was involved in a fight with bouncers inside the club. Moments after Jones and his entourage were tossed out, prosecutors say a lone gunman opened fire outside the club. Two bouncers and a female club patron were shot.
Pacman pled no contest to misdemeanor conspiracy to commit disorderly conduct In late 2007 for the fight -- then in April of '08 he picked the alleged shooter -- Arvin Edwards -- out of a lineup.
Pacman is a key witness in Edward's trial next February -- he faces three counts of attempted murder.